I was going up north, just overnight, but it was snowing and 32 degrees. When I started getting ready to leave, the snow seemed far away, but the weather had changed quickly. What was i thinking?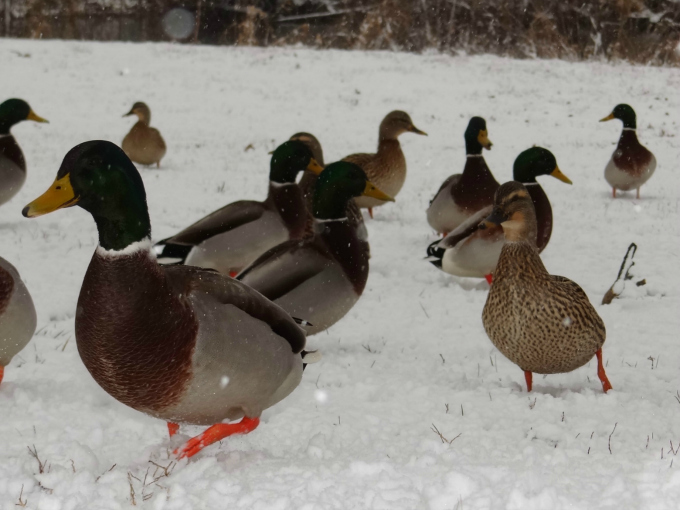 Where was I really going at that moment anyway? I turned around and arrived back home safe and sound. It didn't take long to realize I simply was going away from home. Home represented work. Too much work and I really needed a vacation away from the normal routine. This was not the time or way to get this need met, not during a storm that would surely cause accidents. I turned the car around after getting on the highway. Traffic was slow up ahead. I was crabby. I got home and was texting with Tom. He said he was running into crabby people everywhere. I said I was crabby, too. It never fails. He can make me laugh.
This feeling stuck with me through out dinner, a desperate need to have fun. Not in one week. Not in a month, but now! Then everything started to shift. The snow storm that was coming late Sunday afternoon looked like it'd be there tomorrow afternoon, an open period of weather shrank from two days to just 24hrs. Such serendipity! Tom had work in Austin early on Monday morning and we planned to leave Sunday afternoon. Instead, it looked like it would be necessary to leave on Saturday. Oh, joyful day! It was a business necessity. I suggested we leave a day earlier than we had planned.
Tom examined the weather map. I suggested that in addition to being a safer drive, he could be completely certain that he would get to his appointment early Monday morning AND this would be FUN! He agreed. It looked like a blissful, business necessity. I was so excited as he dialed the phone to change the reservation. Sweet relief. Whoot! There'd be no work happening this weekend.
The next day we left at noon with a bright blue sky in between storms. We drove two hours south to Austin. The clouds had already started to roll in before we were there. A short time later it was snowing and we were 100 glorious miles away from home with nothing to do but have some fun!
The next morning we woke to an inch of snow with freezing rain just to the north of us. We were safe and so glad we came.
After a leisurely breakfast we went out to explore the city. We walked around a park with snow falling. There weren't many people out. It was romantic and freeing. We walked along a winding trail next to the Cedar river. Geese huddled together. We saw tracks in the snow. Could their feet really be that big?
That park was peaceful. The next park caught me off guard. We pulled into the lot and parked. Immediately, a gaggle of geese and a badling of ducks dashed towards us waddling with unbridled joy. I was stunned. There was nothing but a curiosity and contagious enthusiasm in the air. We were loved so deeply by a group of feathered fouls. Our timing was more perfect than we knew. The bread lady arrived at this moment every day, a volunteer from the Salvation Army. Someone fed all of the leftover bread to these birds after the noon meal. No wonder they were so excited.
She handed us a full bag of whole wheat buns to share. We were all caught up in joy together. The geese were honking. The ducks had their tongues hanging out and visa versa. I don't know how long it lasted, but it was so satisfying.
After our bread ran out, we saw the bread lady once again as we walk along the snow covered path in the park. She gave us directions for a scenic walk along the river. It was such a perfect answer to the need for fun that I wondered if she was an angel. And I wondered if she realized what a ripple of happiness that she spread in the world, in her hour at the park.
It's a Beautiful World! Can you remember a time when your needs were met spontaneously and unexpectedly?